Steel Roll Up Doors
Cornell is the leading manufacturer of steel overhead energy efficient doors, overhead steel coiling doors, steel fire doors, overhead insulated doors, steel rolling garage doors, security doors and security grilles
Steel roll up doors are engineered to secure commercial and industrial buildings against unauthorized entry.

Overhead rolling steel doors are manufactured with various gauges of metal that form a curtain of interlocking slats that coil up above the opening for minimal storage space. Steel coiling doors provide superior protection against weather, vandalism, damage and break-ins. There are several steel gauges and multiple finishes to create many aesthetic looks to satisfy whatever solution you may need to have.
Steel Security Doors

Our standard steel roll up doors are designed to be extremely durable, low maintenance and built for everyday use. Found in a majority of commercial and industrial buildings, steel security doors will provide and increased level of protection from outside threats. With a rugged design that raises into a coil above the garage door opening, there are less exposed parts to maintain or wear out and ideal for areas with limited headroom. All standard steel garage doors are constructed to withstand daily use for up to 50,000 open and close cycles at a minimum. This means virtual little to no maintenance or down town for the lifetime of the door.
High Performance Doors

In high volume building openings, having an overhead door failure or maintenance issue means a valuable passageway is down. Steel roll up doors need to not only provide security but reliability and durability too. Our 300 series high-performance overhead doors not only give you the steel security door you need, but high speed and low maintenance too! Our 300 series high-speed doors feature a springless design. Since springs are the top cause of high-speed roll up door failures, our high-performance doors are engineered for a smooth high speed operation, with soft starts and stops. The springless door design also means significantly fewer parts to wear out, so much in fact that our 300 series doors are manufactured for 300,000 maintenance free open and close cycles. For door solutions that need more, our 1024 series overhead doors are engineered for over 1,000,000 maintenance free cycles. But durability does not mean low rolling door performance. Our high-performance steel garage doors feature opening speeds of up to 24 inches per second. This helps to further increase productivity in areas steel garage doors are installed. Combined with our Apex SmartController that features a simple control panel, plug and play wiring connectivity as well as many easy to follow tasks for door programming. It is no doubt that our 300 series high-performance door is easily considered the best steel security doors available on the market today.
VIEW HIGH-PERFORMANCE DOOR FEATURES
Request Information on Steel Roll Up Doors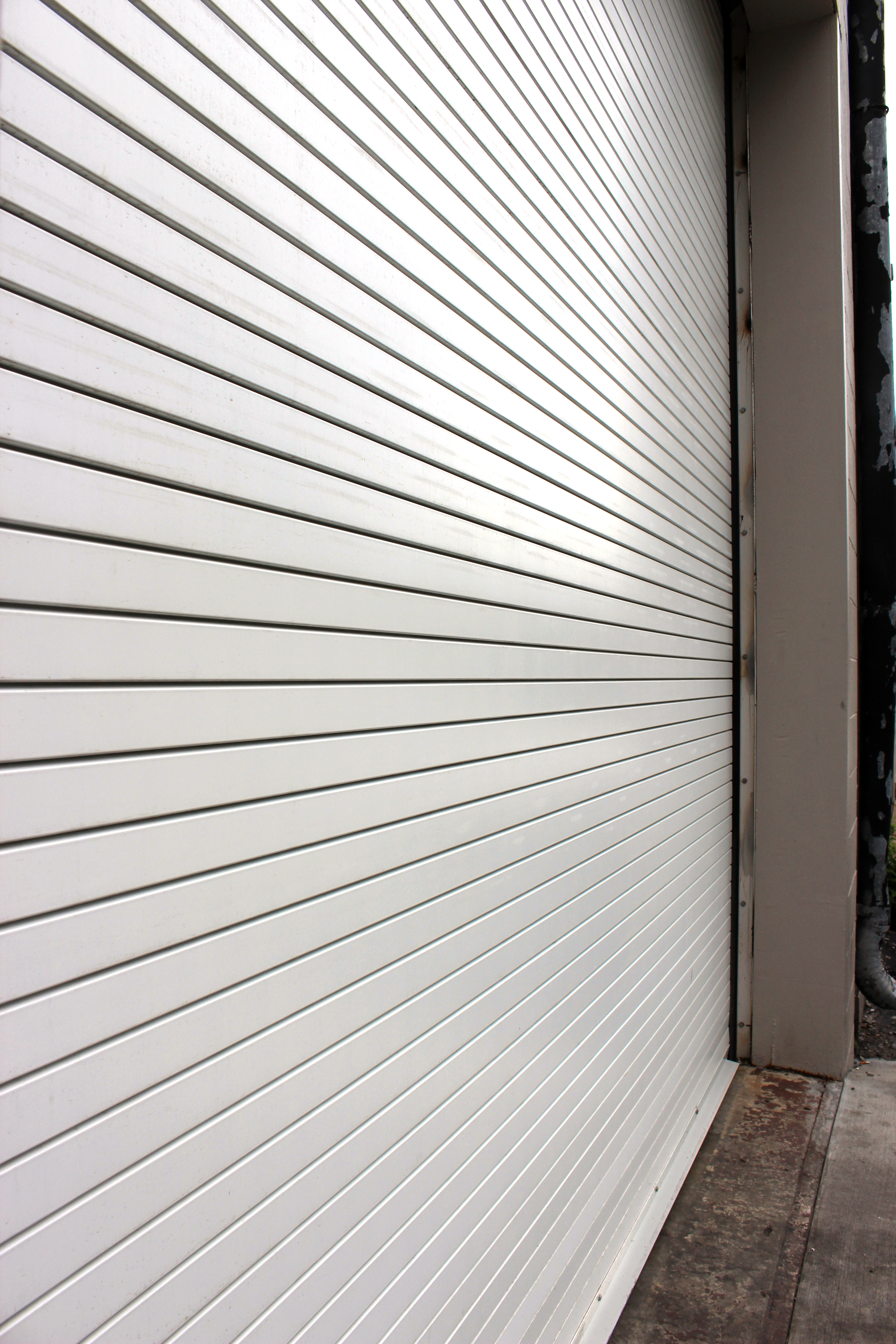 Insulated Rolling Door

When your steel roll up doors also need to provide a barrier from the elements, steel insulated garage doors are the answer. Cornell's Thermiser insulated rolling doors combine the door durability we have become known for with the environmental protection you desire. Manufactured with two layers of steel sandwiched around foamed in place insulation not only provides environmental control but added strength and security in addition. But insulated steel door slats and curtains are only one step. Our insulated rolling doors feature our patented perimeter door seal. If air can easily escape or seep in around the door, it lowers the effectiveness of having an insulated door. Our overhead insulated door seal, provides a full barrier against the elements. For increased protection, our Thermiser Max's patented door seal with a thermally broken guide construction decreases air infiltration by up to 94%, making it the top energy efficient door available. Cornell's Thermiser Max Insulated Steel Door meets 2015 IECC®, ASHRAE® 90.12, and California's Title 24 air infiltration requirements with an independently tested value of less than 0.3 CFM/FT2. It's no wonder that top architects and building owners all praise our energy efficient door qualities. Our Thermiser Max insulated properties and perimeter seal is also available in a combination with our high performance, high-speed doors.
Steel Fire Doors
Roll up doors are not just limited to insulated or high speed. When you need a fireproof steel door, Cornell's line of roll up fire doors are the door solution you'll want. Durable, effective and designed for everyday use, our steel fire doors are ready when a fire event happens. Built with all the features you have come to expect from Cornell, our fires doors excel at stopping fire and smoke in its tracks. Automatically triggered when a fire or smoke event happens, our overhead fire doors designed to automatically close when activated thermally or electronically. Combined with the most advanced and intelligent fire closing system, our fire door systems provide peace of mind when it comes to protecting loss of life and property. Once an alarm signal is received all fire doors close, even in the event of power loss. Once the threat is over, all fireproof doors can easily be automatically opened and reset, saving valuable time compared to other fire systems that require manual openings and resets. But don't take our word for it, our fire doors are Factory Mutual Approved and listed with the California O­ffice of the State Fire Marshall. UL listed for fire protection ratings of 3/4, 11/2, 3 and 4 hours of UL labeled fire protection.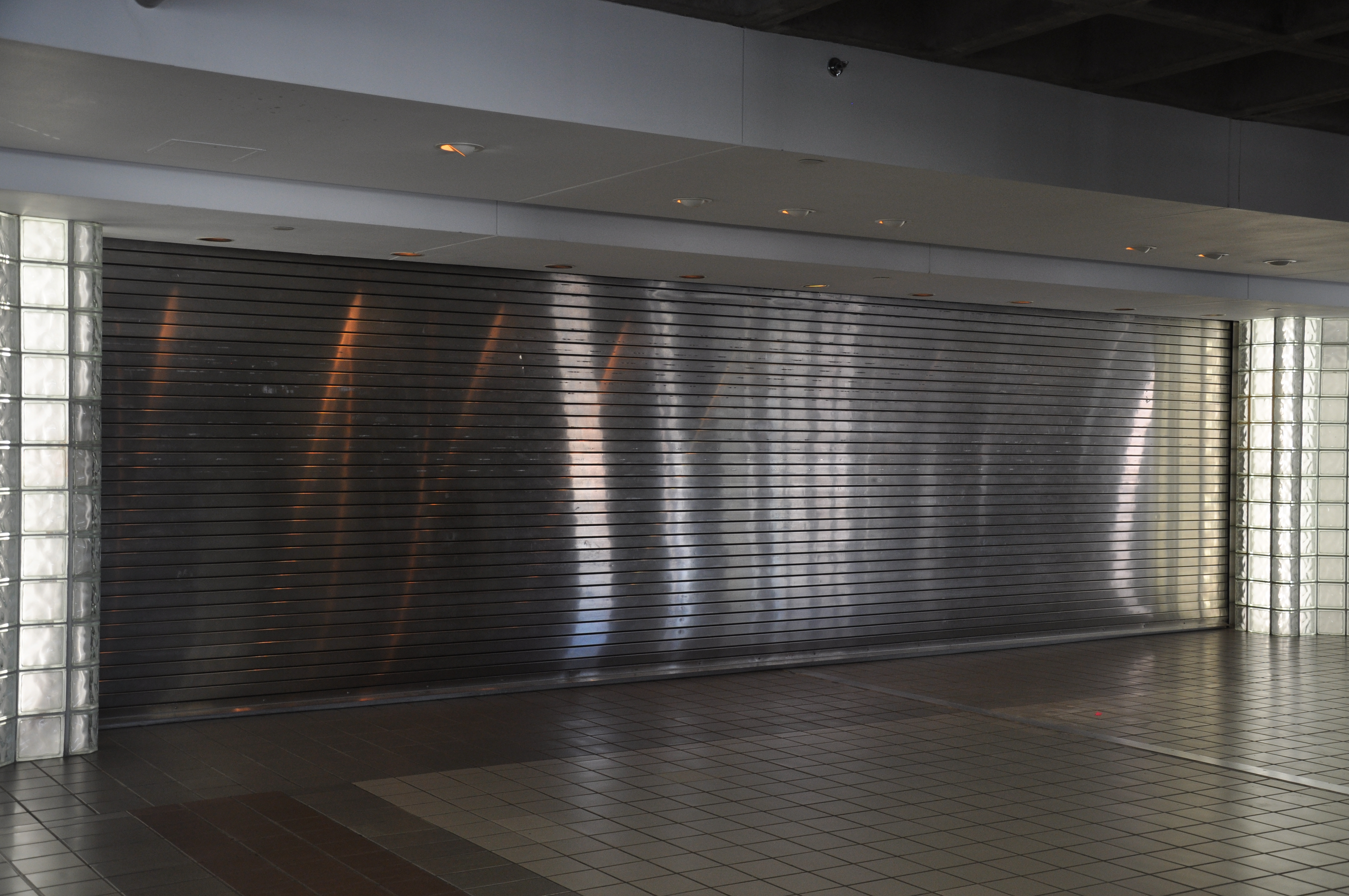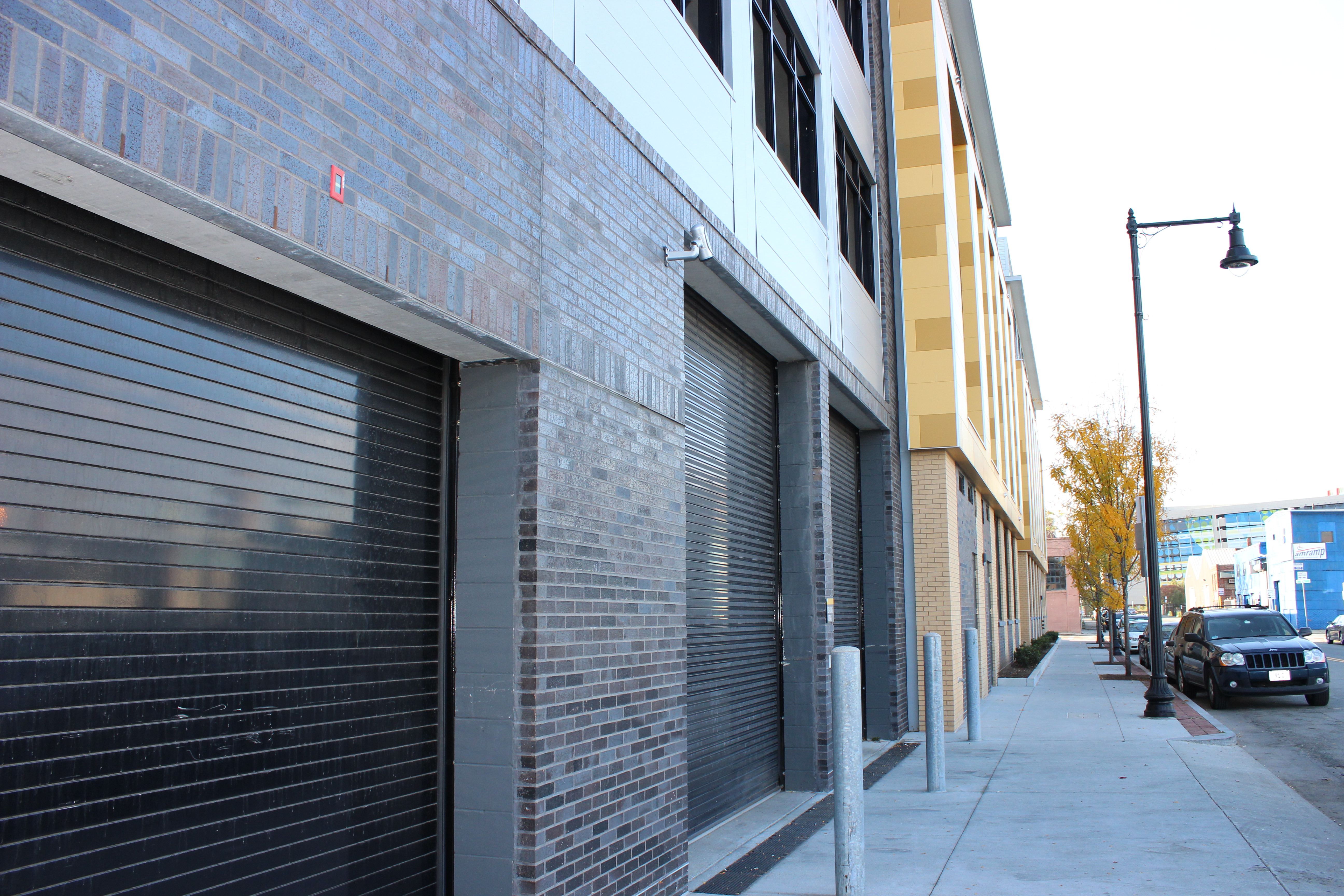 Max Protection Steel Garage Doors
Sometimes you need rolling steel doors to provide protection from more than the elements or fire. Our max protections rolling doors are designed to provide protection from threats quickly. By connecting our high-security doors to an existing alarm system, they provide the ultimate security door solution when the need to quickly and efficiently lock down a building, school, government facility or store arises. By installing a central "panic" button or multiple buttons as well as connecting to an alarm system, any building can be secured if there is an immediate threat such as riots, looting or even an active shooter threat is reported. Max security doors not only provide a quick deploy and lockdown of all emergency doors, but are manufactured with our strongest and most durable materials and components. Our steel security doors still have all the options and finishes as other roll up doors.
Hurricane Proof Doors
Not all roll up doors are designed to take on Mother Nature. Cornell's hurricane proof doors and wind load rated doors are! With the increased damage records becoming a regular occurrence, we have specifically engineered overhead steel coiling garage doors designed for just that. With many years of development to show, our hurricane rated doors have been designed to meet the requirements of ANSI/DASMA-108, ASTM E 330, Miami-Dade County test protocols TAS 201, TAS 202 and TAS 203, Florida Building Code (FBC) as well as the Texas Department of Insurance (TDI). Our wind load rated overhead doors take into consideration Design Load Determination, door mounting and fastening methods along with specific door guide gaps. Each and every hurricane garage door is specifically calculated to where it will be installed. Other than the obvious wind load requirements, there are actually 10 other factors that play a role in determining Design Wind Load – a much more accurate measure of how a commercial garage door will be able to withstand a hurricane. Our engineer team at Cornell is ready and willing to help make sure the proper door is specified for your need.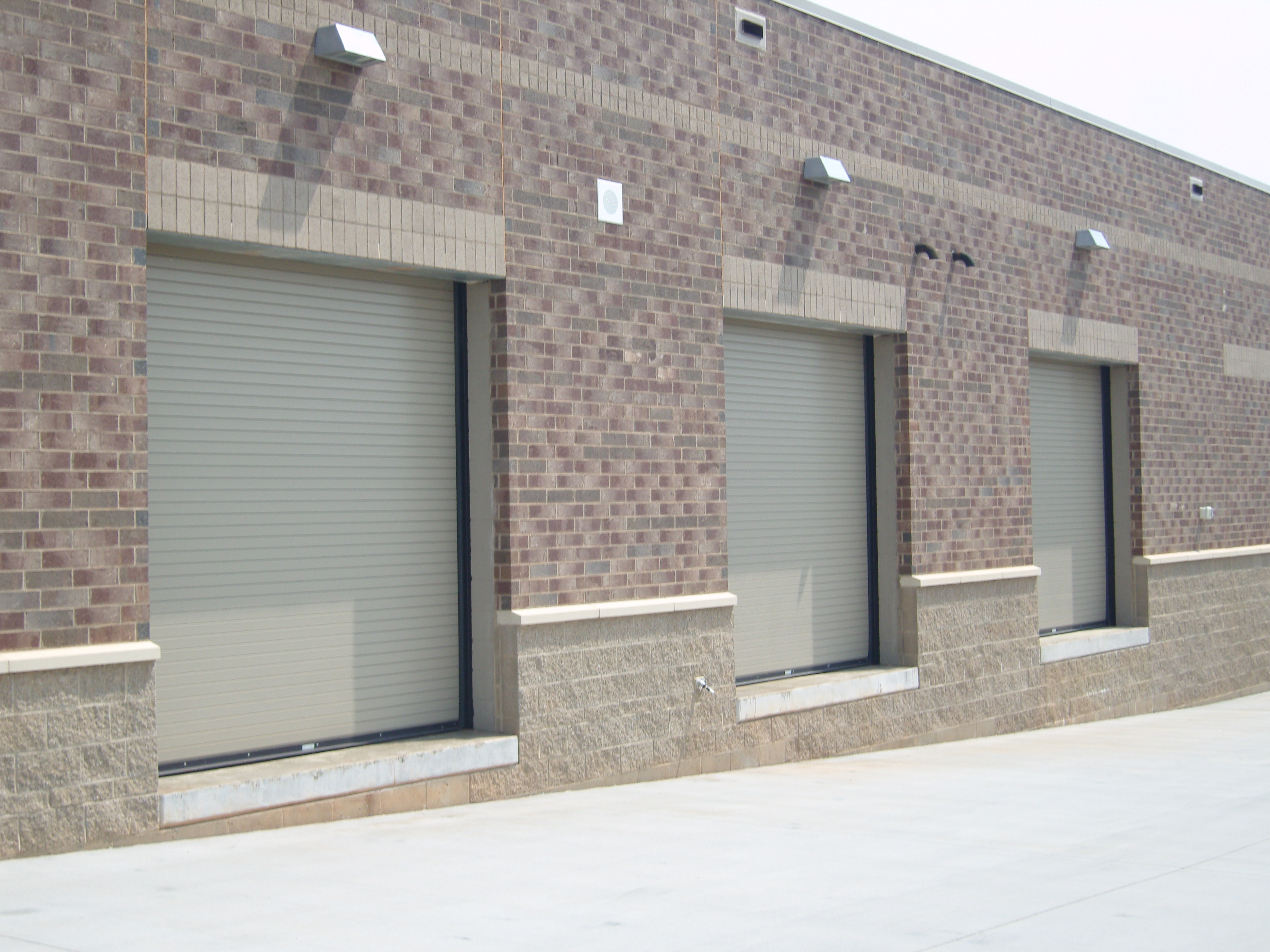 As you can see, there are several types, models and styles of steel roll up doors.
Additionally, you can customize your steel security doors with multiple options and lots of finishing choices. To find more specific details about our various rolling door solutions check them out here: