Premiere Healthcare Solutions
Meeting the need for hospitals, long term care, urgent care and other institutional facilities to secure areas of examination rooms to maintain patient safety.
Enhancing the Level for Mental Health Care with Exam Room Counter Doors
We have now designed a way to configure our Counter Shutter to meet the ever growing need to secure examination areas in places like hospitals, urgent care centers and long term care facilities. Our specially configured exam room counter door will meet a specification that calls for a rolling steel product to secure the cabinetry area that adheres to the ASHRAE / FGI Guidelines of impact, tamper and ligature resistant.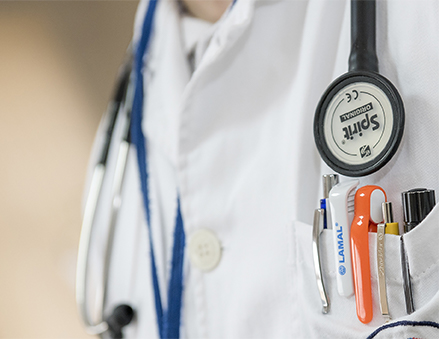 Download Support Materials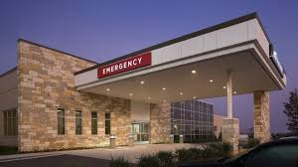 Protection
The Exam Room Shutter creates a safe environment for behavioral health patients, it eliminates all ligature points that create a health risk. The fascia side motor is above the ceiling positioning the coil above the medical cabinet. When the shutter is not in use, it is completely hidden. When the shutter is closed, it covers the sinks, cabinets, access to oxygen tanks and other potentially dangerous medical equipment creating a completely flat surface facing the patient. To further ensure the elimination of ligature points, all fasteners are concealed and the bottom bar is flat. The Exam Room Shutter also meets the ASHRAE / Facility Guidelines Institute recommendations for all exam room finished to be impact, tamper and ligature resistant.
Flexibility
The Exam Room Shutter creates a flexible space that can be utilized for both medical and behavioral health patients, eliminating the need for additional behavioral health exam rooms. The shutter is stored above the ceiling and easily activated when a behavioral health patient will be occupying the room. Once the exam is complete, the shutter can easily be opened and stored in the ceiling allowing medical and behavioral health patients to be seen back to back in the same room.
Savings
The Exam Room Shutter saves healthcare providers space, resources and money by creating a multi-purpose exam room. There is no need for separate behavioral health exam rooms which would require additional space and resources which means more expenses.