Premiere Healthcare Solutions
Meeting the need for hospitals, long term care, urgent care and other institutional facilities to secure areas of examination rooms to maintain patient safety.
Exam Room Counter Doors for Health Care
Ensuring examination rooms are secure is crucial for health care facilities such as hospitals, urgent care centers, and long-term care facilities. At Cornell, we provide state-of-the-art exam room counter doors that will meet your organization's needs and comply with all applicable ASHRAE/FGI guidelines.
About Our Exam Room Counter Doors
These rolling exam room counter doors offer durable solutions for various areas of your health care facility. Their design includes a steel curtain that ensures exceptional strength and rugged, long-lasting performance. Impact-resistant guides and end locks provide excellent brunt force protection by keeping the curtain within the guides, and the fascia side motor is designed for above-ceiling installation. Our doors create a flat surface that covers potentially dangerous equipment to protect patients.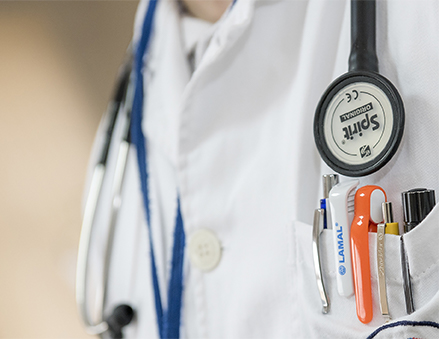 Download Support Materials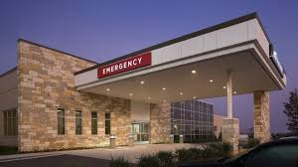 Our Exam Room Counter Doors Offer Numerous Benefits
Installing our rolling exam room counter doors in your health care facility offers several advantages:
Enhanced Protection
Nothing is more important than your patients' safety. Our doors contribute to less hazardous exam room environments. Positioning the coil above the medical cabinet lowers the risk to the room's occupants, and the ability to close the shutter enables you to shelter the oxygen tanks, sinks, cabinets, and other objects posing potential dangers. Concealed fasteners eliminate ligature points that present additional risks.
Maximum Flexibility
These exam room counter doors offer adaptable solutions that enable you to save space in your facility. You can use them for behavioral health and medical applications, so you won't need to create separate areas for both types of patients. If someone undergoing mental health treatment is about to enter the room, you can activate the shutter to cover the dangerous equipment. You can then open and store the door in the ceiling when the patient leaves the room.
Increased Cost Savings
It's important that your health care organization stays within its budget. Since our rolling doors help conserve valuable space, you won't need to allocate additional resources for facility renovations or expansions. You'll get a substantial return on investment and have more funds available for other essential purposes. Cutting expenses will also contribute to a healthier bottom line.
Multiple Design Opportunities
We will design your exam room counter doors to fit any room and complement any design. You can also add options like galvanized steel with a powder-coated finish or stainless steel to your doors.
Other Product Options for Health Care Facilities
The safety and security of those in the care of a hospital or health network is paramount – our doors can help you protect people and products. If you need doors for other areas and functions within your building, we provide various security options, including:
Security Grilles for Gift Shops & Cafeterias
Gift shops and cafeterias are often in high-traffic areas of a hospital or healthcare institution, designed to intercept visitors as they enter or exit the building. While the buildings are often open 24/7, gift shops and cafeterias typically have set open hours and must be secured when closed.
Rolling Security Grilles: Our wide variety of grille options work best in gift shop or cafeteria applications where you want security but still want to allow visual access from the hallway area. This keeps gift products, or food options, top of mind to passersby to increase awareness and revenue from these businesses.
Side Folding Grilles: If the doorway to the gift shop or cafeteria has extremely limited headroom and a wider opening, a side folding grille may be the best option.
Loading Docks & Storage Doors
Hospital and healthcare institutions are responsible for the health and well being of countless people during the day – not only the people who are under their care, but also the people who come to visit on a daily basis. This care requires a significant amount of materials to accomplish, from surgery equipment to fresh fruit. Handling these materials require receiving and storage areas with varied closure needs.
Rolling Service Doors: Our service doors are the most popular choice for loading docks and storage area needs.
High Performance 1024 Door: For areas that will be accessed often, you need a closure solution that can handle high cycles. Our Extreme 1024 High Cycle Door can withstand tough daily use.
Insulated Doors: For hospitals and healthcare institutions in tougher climates, a door that can keep harsh temperatures and air out is ideal. Our line of insulated doors can help you better control your interior climate, no matter what's happening outside.
Why Choose Cornell for Your Health Care Facility Door Needs?
Whether you select our rolling exam room counter doors or any of our other health care industry products, you'll get high-quality items that enhance security, improve aesthetics, and ensure code compliance. We're also easy to work with — we'll collaborate with you to deliver solutions that solve your unique problems.
Learn More About Our Exam Room Counter Doors for Health Care
Discover all the advantages of adding exam room counter doors to your facility. Contact us for more information today.