I'M AN ARCHITECT
Our Architectural Design Support team is a resource for commercial and residential architects. Whether you are looking for a fire door specification, rolling grille drawing or custom overhead door design support, we have comprehensive technical and resource materials to support your rolling door project, including a drawing generator, specifications, codes and listings and BIM objects
I'M A CONTRACTOR
If you're a contractor, chances are you're looking at this on the fly while at a job site. We have easy access to our products, codes and listings as well as the best way to contact us. Explore our various rolling door and grille offerings or take a look at applications for our products. If you are in need of anything from rolling doors to security grilles, we can help you find the right product for your project.
I'M A BUILDING OWNER/MANAGER
Do you need maintenance on your rolling door or grille; our rolling door dealers can help. They are also available to help with repair parts or accessories. From aesthetics to function, our worldwide network of rolling door and grille dealers can help you keep your business rolling.

Cornell innovative door solutions is the leader in custom built overhead rolling doors. Whether your needs include rolling service doors, security doors, fire-rated doors, insulated doors or security grilles, we have the right fit for you.
When it comes to overhead doors, our rolling steel doors are secure, durable, customizable and compact. Every one of our rolling doors is made to your custom specifications and our expert craftsmanship ensures that your roll up door will seamlessly fit into your existing designs.
If security is a need, our security doors and rolling security gates are custom designed for ultimate protection. Our maximum security doors help protect individuals and businesses and provide piece of mind that you are safe and secure.
Fire and smoke is a growing content building concern. When it comes to rolling doors, installing fire doors helps block smoke and stop fire to save lives and property. Our rolling fire doors compartmentalize a fire event quickly, allowing adequate time for people to egress safely from the building. Our counter fire shutters also help to create a fire barrier where required.
When looking for insulated garage doors, look no further. Cornell is a rolling door industry leader in insulated doors. Our energy-efficient insulated roll up doors help provide climate control and protection from the elements while also increasing security and reducing sound transmission.
Cornell is a pioneer in innovative rolling doors and rolling grilles. Our high-performance rolling door product lines offers fast rolling door speeds and long-lasting overhead door designs that help with your high traffic rolling door needs. Building owners and maintenance managers love the solutions our low maintenance grilles provide for parking garages and other high traffic areas.
Rolling counter shutters & doors (with or without fire protection) for security and accessibility in counter applications, like cafeterias and concession stands, ticket booths and kiosks, and pharmacies to name a few. Contact our Architectural Design Support (ADS) team if you have any unique installation needs from skylights to out-of-the-box applications.
Plus, our ADS team is able to provide architectural tools and customized fast support for commercial for your overhead rolling doors and rolling grille needs. We would be happy to answer your door or grille questions or assist with your rolling door or grille needs.

Specifications and BIM objects for download

Custom drawing generator to get exact dimensions and drawings for all our products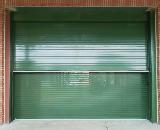 Our durable rolling security grilles keep areas off-limits, require almost no maintenance and can be customized to meet your desired aesthetic needs.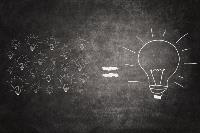 Do you need architectural continuing education with AIA credits? We will come to you to provide lunch and learn presentations.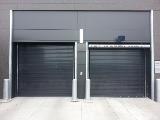 Building owners and maintenance managers love the solutions our low maintenance grilles provide for parking garages and other high traffic areas.
If a Picture's Worth a Thousand Words…
Then a video must be worth more. Click here to see our closure products in action.
Video Gallery
We have over 350 authorized dealers to choose from.
Our worldwide network of dealers offer industry leading services to help keep your facilities up and running.
Find A Dealer