Fire Station Doors
During a raging fire, seconds count—including the ones from when the call comes in to when firefighters leave the building.
When Mere Seconds Matter, Cornell Can Help
The seconds in between an emergency call about a fire to when the firefighters leave the station are precious. With so much on the line, make sure those mere seconds don't turn into minutes by choosing fire station doors that are reliable, durable, and can meet the demands of a busy fire station.
Rolling doors need to work for your fire station and allow for quick and safe exit and entry for firetrucks and firefighters. At Cornell, we've engineered our 1024 High Performance Rolling Door and Extreme™ Series Sectional Door to meet—and even exceed—the expectations above.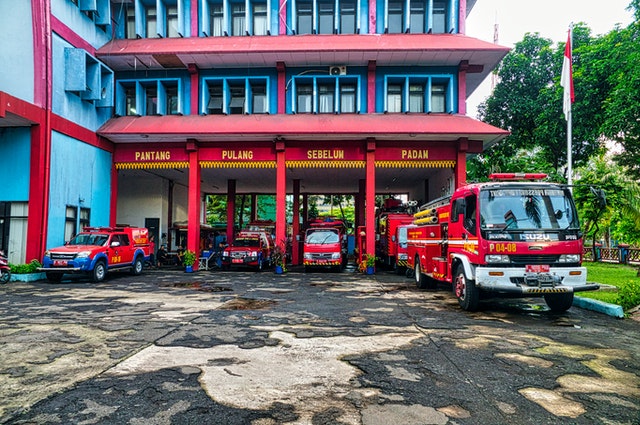 Three Times Faster than Traditional Doors
Cornell's Extreme® 1024 High Performance Door has been tested to perform for more than 1,000,000 cycles at an opening speed of up to 24 inches per second, which makes this door three times faster than a standard security rolling door. In an emergency where time is of the essence and flames and smoke are spreading quickly, having a high performance rolling door that allays fears about leaving the station easily and quickly is paramount.
Our Extreme™ Series Sectional Door features an average opening speed of 24 in per second. That is three times faster* on opening and two times faster on closing than a traditional sectional door. Faster closing speeds to ensure the station is secure when leaving the building in a rush. It offers enhanced safety measures and robust hardware to extend the life of the door components. Insulated options available with a 18.4 R Value. This door comes standard with the direct drive LiftMaster® operator that offers 50,000 cycles standard over a two-year warranty period.
Stable and Steady in a Crisis
Fire stations and firefighters are the duo that never sleeps. Ready to jump into action at a moment's notice and on call 24/7, firefighters are always at the ready. Because down time is not a common occurrence at the station, it shouldn't be an option for the rolling doors on location, either. That's why our Extreme 1024 High Performance Door delivers reliable security, requires little maintenance outside of routine checks, and offers an exceptional cycle life backed by a five-year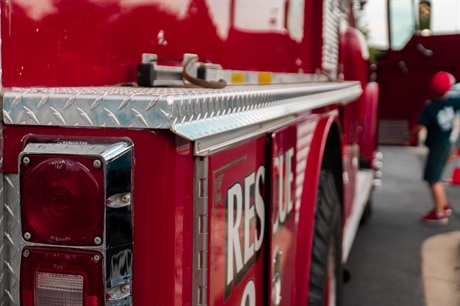 Additional Benefits of the Extreme 1024 High Performance Door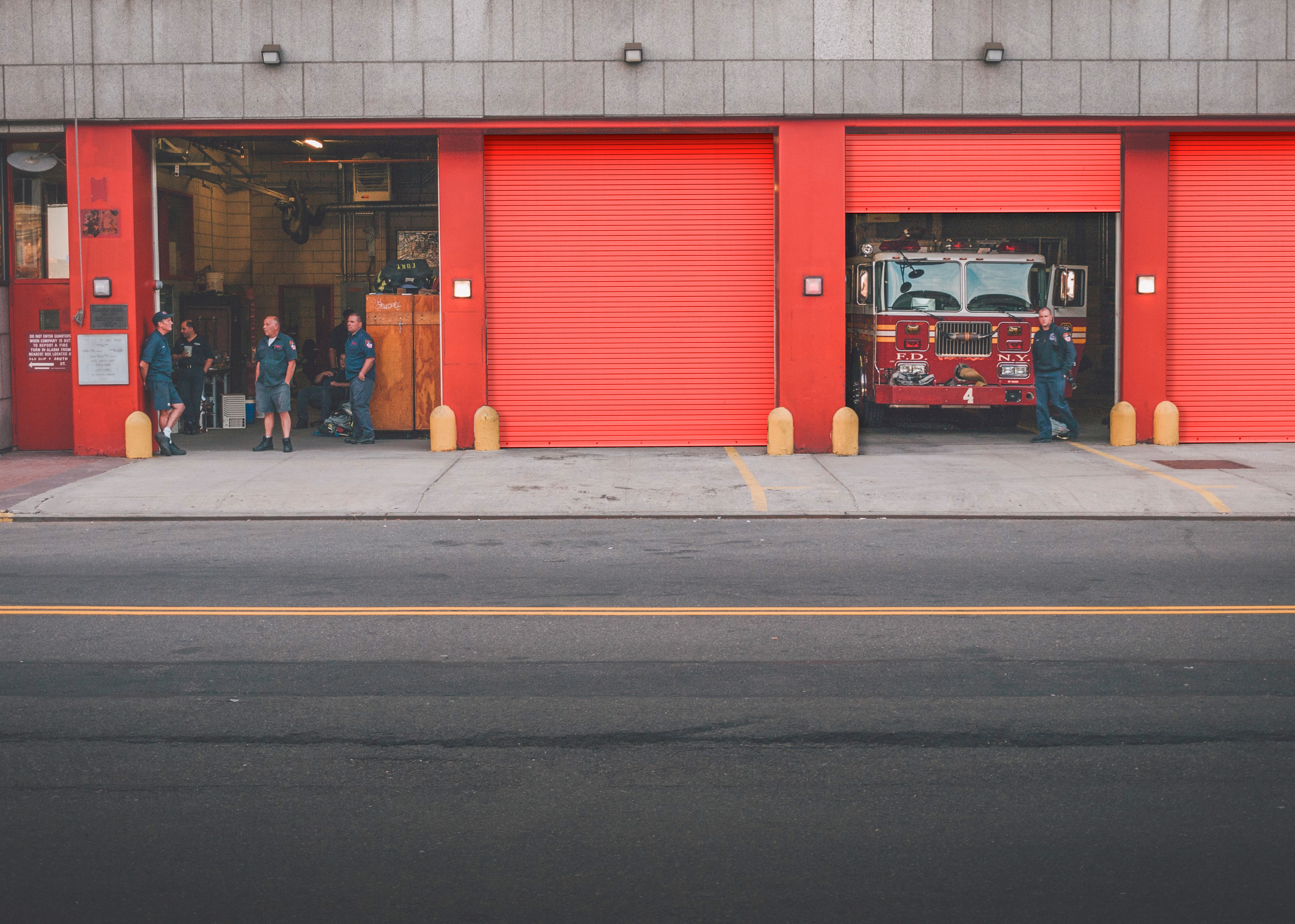 Minimize Air Exchange
The Extreme 1024 High Performance Door also facilitates energy savings and efficiency in fire stations because it seals the opening into which it is installed. The insulated option meets ASHRAE® 90.1, 2015 IECC® and California's Title 24 air infiltration requirements. Intense temperatures or severe weather conditions can be worries of the past with the help of this rolling security door.
Visibility
Our 1024 door can also be manufactured with one- or two-way vision windows for visibility for building occupants or visitors on the outside.
Aesthetics
Just because this fire door packs a punch on the functional side of things doesn't mean it can't look great while handling daily demands. Take your door's design up a notch with our CycleShield Powder Coating, which boasts a low friction finish in gray, tan, or white as standard, with other hues available upon request (keep in mind that extended costs and lead times may apply for additional colors).
Making the Selection and Installation of Your Firehouse Garage Door Easy
In addition to our Extreme® 1024 High-Performance Door, our products page features subcategories highlighting our range of security closure designs and applications, making the selection process easy. Some things to consider when choosing a fire station bay door include:
Purpose: Factors in this area include opening frequency, protection from the weather, security, and maintenance.
Efficiency: High-speed rolling doors let you get in and out of your facility when time matters most.
Aesthetics: While functionality and sizing are critical elements of a fire station door, you can also find doors that look sleek and professional.
Material: Our door styles typically consist of galvanized steel, stainless steel, or aluminum. All three have unique benefits.
Climate: Insulated doors provide greater energy efficiency and climate control in locations where weather conditions are more extreme.
Sustainability: Environmentally friendly materials like aluminum and steel are recyclable and help reduce waste.
Commercial and building code requirements: Consider your local building codes and laws that outline material or design requirements before selecting a style.
We provide an installation manual for each product and also offer comprehensive videos for some of our most popular doors and grilles. Our network of over 350 authorized dealers is ready to help you with your installation, repair, and maintenance needs.
If you require additional assistance for your new fire station door, our architectural resource center can provide support with the following:
Select Cornell as Your Overhead Door Supplier Today
To learn how our high-performance doors can benefit your fire station, request a free quote or locate a dealer in your area today. Our Architectural Design Team can also assist you in customizing a door system specific to your facility's needs.