When Mere Seconds Matter, Cornell Can Help
The seconds in between an emergency call about a fire to when the firefighters leave the station are precious. With so much on the line, make sure those mere seconds don't turn into minutes by choosing fire station doors that are reliable, durable, and can meet the demands of a busy fire station.
Rolling doors need to work for your fire station and allow for quick and safe exit and entry for firetrucks and firefighters. At Cornell, we've engineered our 1024 high performance rolling door to meet—and even exceed—the expectations above.
Three Times Faster than Traditional Doors
Cornell's Extreme® 1024 High Performance Door has been tested to perform for more than 1,000,000 cycles at an opening speed of up to 24 inches per second, which makes this door three times faster than a standard security rolling door. In an emergency where time is of the essence and flames and smoke are spreading quickly, having a high performance rolling door that allays fears about leaving the station easily and quickly is paramount.
Stable and Steady in a Crisis
Fire stations and firefighters are the duo that never sleeps. Ready to jump into action at a moment's notice and on call 24/7, firefighters are always at the ready. Because down time is not a common occurrence at the station, it shouldn't be an option for the rolling doors on location, either. That's why our Extreme 1024 High Performance Door delivers reliable security, requires little maintenance outside of routine checks, and offers an exceptional cycle life backed by a five-year
Additional Benefits of the Extreme 1024 High Performance Door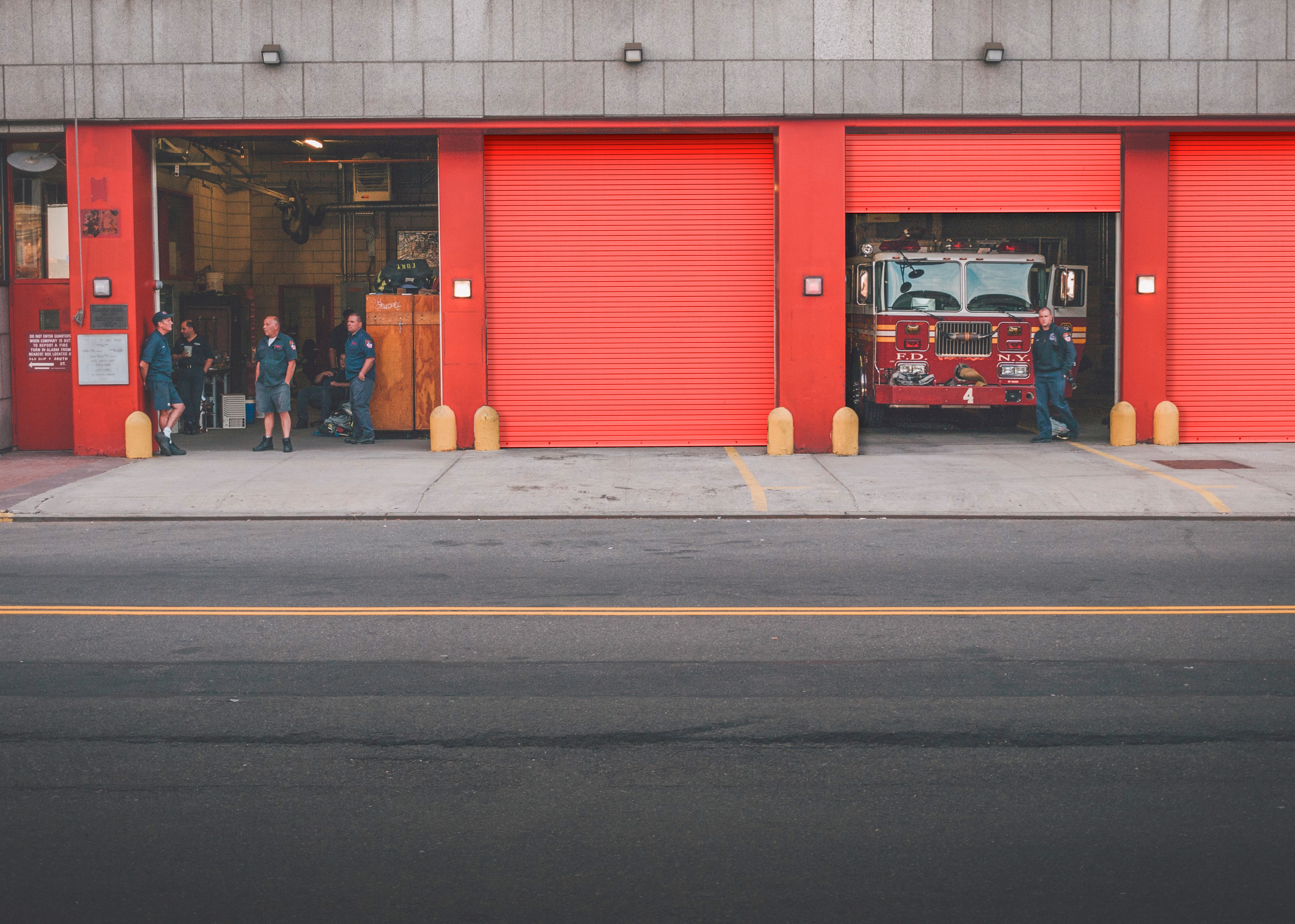 Minimize Air Exchange
The Extreme 1024 High Performance Door also facilitates energy savings and efficiency in fire stations because it seals the opening into which it is installed. The insulated option that meets ASHRAE® 90.1, 2015 IECC® and California's Title 24 air infiltration requirements. Intense temperatures or severe weather conditions can be worries of the past with the help of this rolling security door.
Visibility
Our 1024 door can also be manufactured with one- or two-way vision windows for visibility for building occupants or visitors on the outside.
Aesthetics
Just because this fire door packs a punch on the functional side of things doesn't mean it can't look great while handling daily demands. Take your door's design up a notch with our CycleShield Powder Coating, which boasts a low friction finish in gray, tan, or white as standard, with other hues available upon request (keep in mind that extended costs and lead times may apply for additional colors).