Superior Parking Gate Systems & Doors
High performance, fast speeds, extremely quiet and fits into 50% less headroom then other security grilles, MicroCoil has it all.
Parking Garage Roll-Up Doors
Secure any parking garage with a custom roll-up door or security gate made to fit your opening. We manufacture durable solutions for keeping unwanted elements out while maintaining an attractive appearance and excellent traffic flow. These products are quiet, open three times faster than traditional parking garage doors and come with a range of options and accessories for designing your ideal solution.
The Benefits of a Parking Garage Doors
Secure doors are an essential component for any commercial parking lot, apartment building or parking garage entry and exit system. We manufacture custom doors and security grilles made to fit new buildings or existing structures, with benefits including:
Cleanliness: Parking garage doors limit access by uninvited guests, preventing unnecessary foot traffic.
Security: Sealing your parking garage with a durable closure deters criminal elements, increasing safety and security.
Comfort: When visitors park in your garage, they'll know their families and property are safer with a secure closure in place.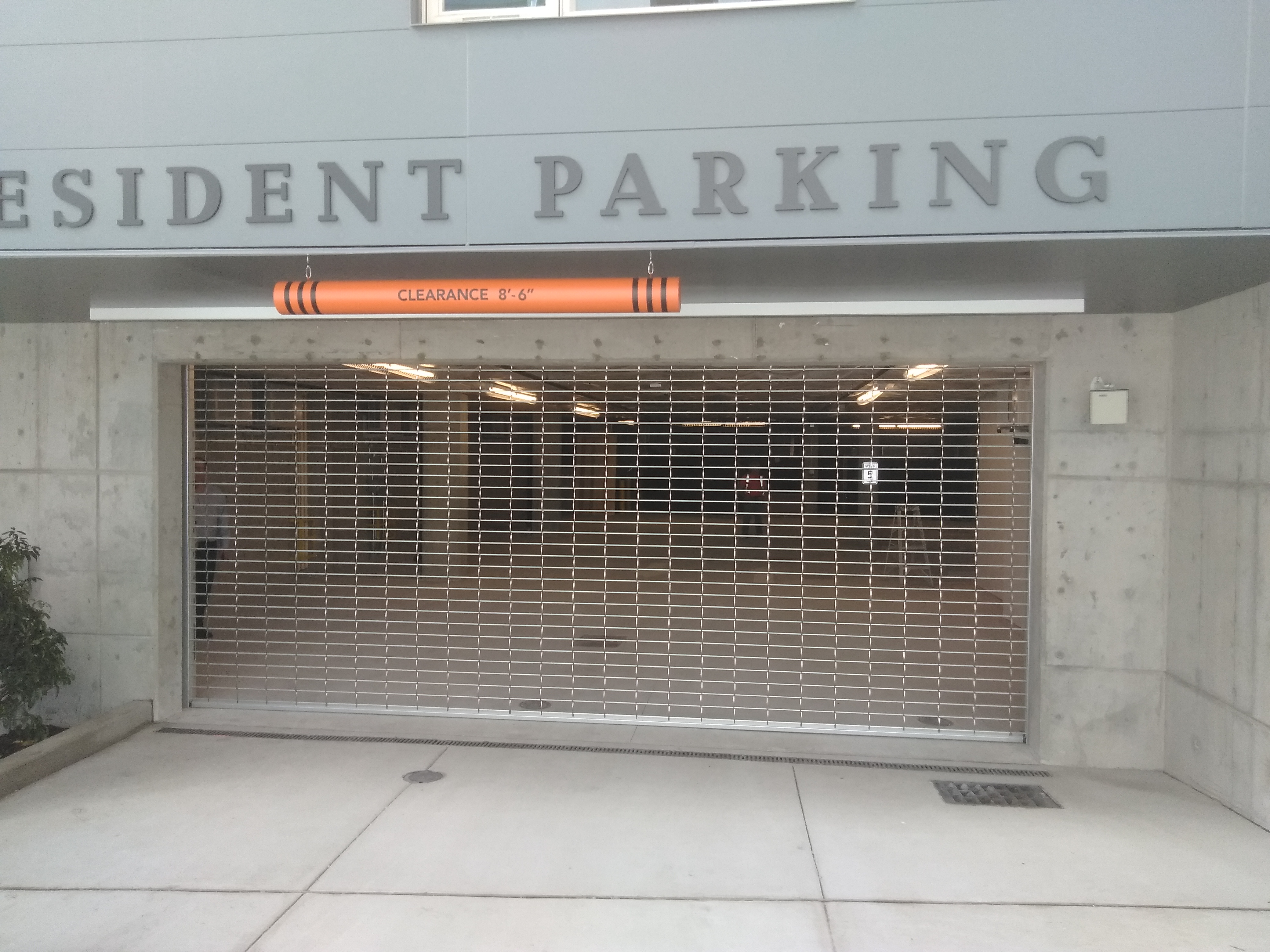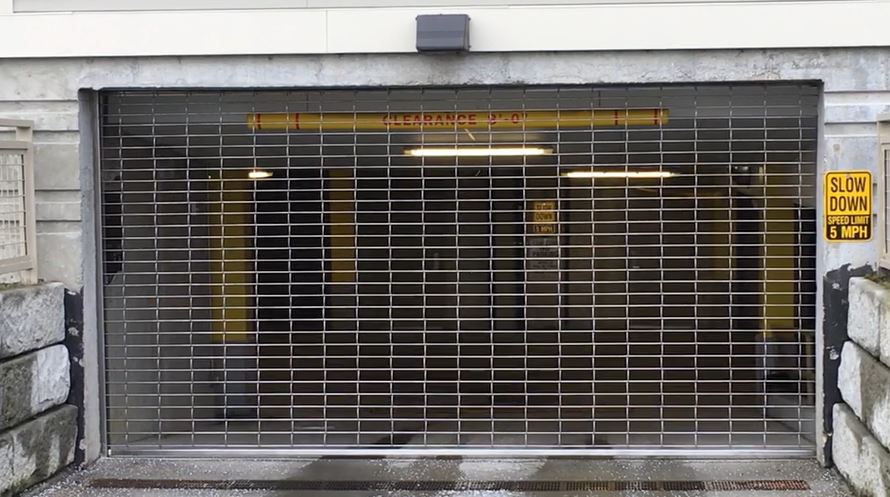 "Not only was functionality a major concern, but we also needed a custom closure solution that worked with the overall exterior aesthetic of the building which is rooted in neighborhood context. We collaborated with CornellCookson to develop a solution that is both functional and architecturally sensitive."
EUGENE FLOTTERON, CETRARUDDY ARCHITECTURE
High-Speed Roll-Up Parking Garage Doors
Whether you're securing an above-ground lot or buying underground parking garage door, Cornell is your source for high-speed closures custom-made for a precise fit. These parking garage doors all open at rates up to 24 inches per second and come equipped with our Apex® SmartController for simple operation. Depending on the application and your preference, you can choose between several proven styles, including:
Extreme® 300 series high-performance grilles: Our Extreme 300 series security grilles last a minimum 300,000 complete cycles and require virtually no upkeep. These grilles use a direct-drive design and compact motor for quieter operation and close at rates up to 12 inches per second — a significant security feature for keeping unwanted visitors out. The security grilles are compatible with all popular automated systems, and we back every high-performance grill with a two year/300,000-cycle warranty on all components.
Extreme® High Performance MicroCoil® Grille - 500K Cycles: The Cornell Extreme High Performance MicroCoil Grille - 500K Cycles uses the least amount of headroom of any grille on the market today. These durable closures achieve a compact size with patented vertical links and smaller horizontal coils without sacrificing security. The MicroCoil leaves nearly 50% more space when coiled, allowing more room for ADA vans and taller vehicles. This grille is whisper-quiet and available in straight or brick patterns with several finishes, including 300-series Stainless Steel, aluminum mill and clear anodized.
Extreme® 1024 series high-speed doors: For the highest return on your investment, choose commercial parking garage doors with the lowest lifetime cost of any comparable products on the market. The Extreme 1024 series high-speed parking garage door is tested and proven to deliver over one million operating cycles with minimal upkeep. Create products made with steel, stainless steel or aluminum with a range of customization options, including over 180 powder-coated colors, a variety of slats and other optional features for custom closures that meet all your criteria.
Dependable Roll-Up Doors & Gate Systems for Any Parking Garage
Cornell is your solution for custom parking garage doors and security gates designed for seamless integration into any new or existing facility. Add to your configuration with our selection of accessories, including battery-backup systems, hood and operator covers, and much more. For design assistance, visit our Architect Portal for tools, information and professional support in creating your roll-up parking garage doors.
Locate a dealer near you to learn more about all our products and how they can help you improve your facility. If you're ready to get started, request a quote and we'll get back to you fast.
"We investigated a number of suppliers for this project, but CornellCookson doors provided a greater variety of materials, finishes and benefits compared to other manufactures. Park Plus engineers also have a good working relationship and strong understanding with the CornellCookson technical department. They know exactly what we need and want in a parking system."
ANDREAS WASTEL, VICE PRESIDENT AT PARK PLUS, INC.
Why choose MicroCoil®? Here are some videos to see why!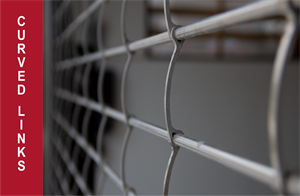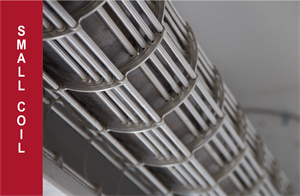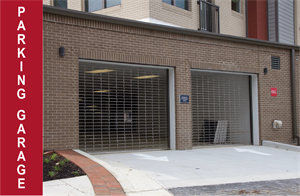 Other Parking Application Solutions:
Additional Parking Facility Closures
To view more of our product lines that fit parking needs, click on the titles "Grilles", "Doors", or "Fire Doors" in the chart below to address the unique needs of your parking facility.
Frequent access demands closure products that offer higher cycle life and performance reliability. Building codes mandate fire rated closures for openings in walls that separate garages and drive through bays from areas of human occupancy. Whatever your application, we have a closure solution to best suit your needs!
| PROJECT REQUIREMENTS | GRILLES | DOORS | FIRE DOORS |
| --- | --- | --- | --- |
| Visibility | Best | Better | Good |
| Security | Better | Best | Better |
| Safety | Good | Best | Best |
| Ventilation | Best | Better | |
| Speed | Best | Best | |
| Energy Saving | | Best | Better |
| Limited Headroom Clearance | Best | Better | Better |
| Aesthetics | Best | Better | Good |