Protection On-Demand with StoreDefender for Your Cannabis Facility
In the cannabis industry, protecting your staff and assets is of the utmost importance. But protecting your facility doesn't have to translate into an intimidating or unattractive exterior or lead to choosing an aesthetically pleasing option that doesn't check many boxes in the security column.
Enter StoreDefender™ – the newest addition to our Defender series that is specifically engineered to protect against crowd surges and building intrusions. StoreDefender can be retrofitted into almost any opening. It is available in a variety of sizes and more than 180 powder coat colors to blend seamlessly into the building for a streamlined aesthetic. The robust, 18-gauge curtain can feature graphics, providing consistent branding by incorporating logos or simply enhancing aesthetics.
But it doesn't just look great; it can handle whatever life throws at it, too.
Download Support Materials: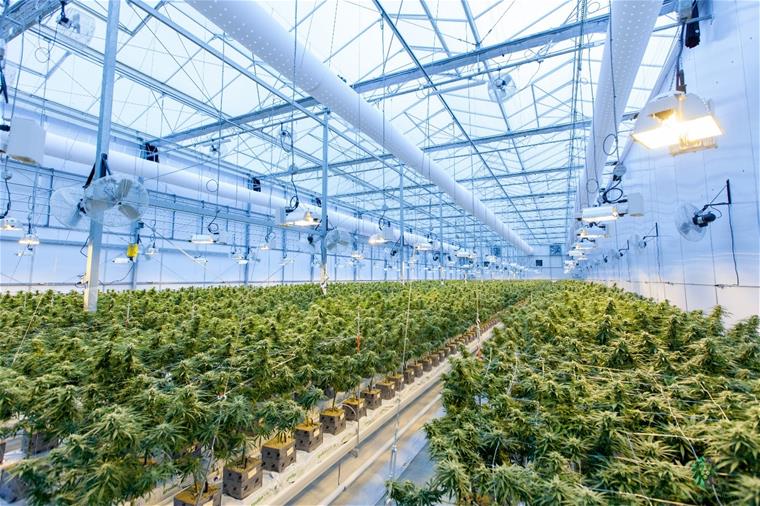 Handling Chaos with Ease
The StoreDefender™ Door features a 6-inch heavy-duty bottom bar that was tested to more than 2,500 lbs. for deflection. It also required 4,500 lbs. of force during testing to lift the entire door just 3 inches. StoreDefender features an 18-gauge curtain, tamper resistant fasteners, and continuous wind locks that keep the curtain in place under duress and crowd pressures.
StoreDefender™ can provide automatic protection when combined with our AlarmGard® closing system for extra protection and security. When a building alarm or panic button is set off during an intrusion, AlarmGard gets to work, immediately closing the StoreDefender door to enhance security measures.
Adaptability and Longevity for Trying Times
StoreDefender is adaptable to many applications, whether customer-facing in the front of a store, in the back for use in shipping and receiving areas, or anywhere in between. Combined with the fact it withstood a moderate risk attack with 3+ attackers and a few hand tools during testing, you can relax and know your facility is safer against theft, attack, and crowd surges.