Hurricane Security Shutters for Schools and Universities
Whether you're building an elementary school that needs corridor security for after-hours activities or a university dining hall with the need for a service window closure, we've got you covered.
SCHOOL AND UNIVERSITY SOLUTIONS DESIGNED WITH SAFETY IN MIND
The last state you want to be in at your school or university is an unprepared one when a severe weather event is on the horizon. At Cornell, we're here for you with our StormDefender® Door. StormDefender is ideal in school or university settings because of its versatility and durability. This rolling storm shutter remains virtually invisible, providing a convenient way to enhance your facility's aesthetic appeal. When in use, StormDefender transforms a public space into a storm shelter, protecting building occupants from hurricanes, tornadoes, and other severe weather events.
StormDefender meets International Code Council (ICC) 500 standards and Federal Emergency Management Agency publication 361 (FEMA P-361) standards for storm shelters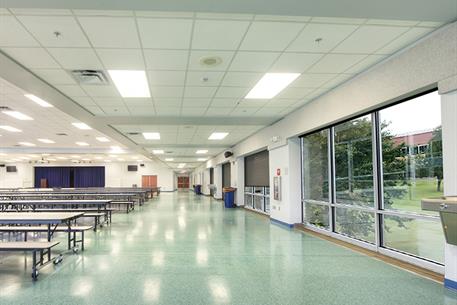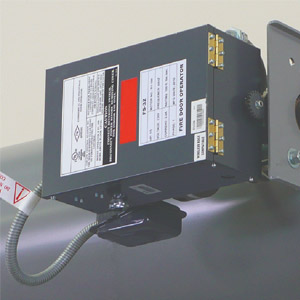 CONCEALABLE AND RELIABLE SCHOOL SECURITY SHUTTERS
StormDefender® hurricane security shutters for schools are sleek and can be installed into precast concrete as a seamless addition. Our school security shutters close quietly and form an interlocking design that provides protection against winds up to 250 mph when in use. When combined with our award-winning AlarmGard® system, setting up automatic deployment for StormDefender is a simple task.
Whether you're looking to offer protection in a community center, K-12 school, college or university, police station, fire or EMS rescue station, emergency call center, or another application that would benefit from a storm shelter, we've got you covered with StormDefender.
HEAVY-DUTY PROTECTION CUSTOMIZED FOR YOUR FACILITY
We offer a wide range of customization options for aesthetic appeal and design. These shutters feature a steel curtain and a hood, bracket, guide, and bottom bar in galvanized steel that can be color-matched to the curtain. Our durable SpectraShield® powder coat finish is available in over 180 colors to match your style and show your school spirit.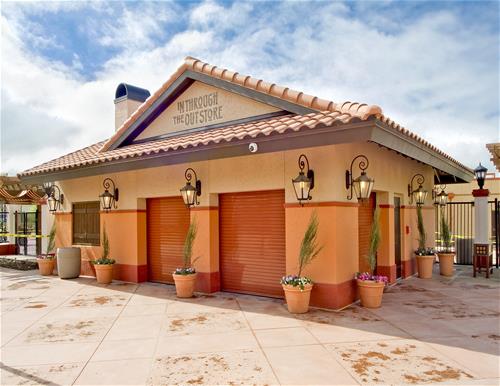 THE BENEFITS OF STORMDEFENDER® HURRICANE SECURITY SHUTTERS FOR SCHOOLS
In addition to proven protection from tornadoes and hurricane-force winds, our American Security Today 2019 Astor Silver Award winner delivers benefits such as:
Versatility: Our security shutters can cover double doors and large windows, allowing you to transform virtually any space into a secure storm shelter without a claustrophobic feel.
Fit: All our StormDefender® hurricane security shutters are custom made for your opening. Large dimensions are available to accommodate your needs.
Protection: These These security shutters provide protection from debris and have patent-pending windlocks designed to withstand the most extreme weather.
Safety: The AlarmGard® motor activates a flashing strobe light and an audible alarm to alert anyone in the vicinity of an emergency, prompting them to move to safety.
REQUEST A FREE QUOTE
Upgrade your educational facility with StormDefender® school security shutters to meet building requirements and provide students and faculty with a safe location during natural disasters. All of our products, including hurricane security shutters for schools, are available through your local Cornell dealer.
If you need help creating your designs, requesting an estimate or want to receive more information about our products, call (800) 233-8366 or contact us.
GET INSPIRED
We know our rolling overhead doors are versatile, but we understand that a picture helps you envision how they can fit into your design. And, we know our doors are great, but we don't expect you to just take our word for it. If you need a little inspiration, take a moment to explore our sampling of completed projects full of pictures, case studies and testimonials. From security doors to fire doors, let us show you what we can do for you at Cornell Innovative Door Solutions.
We are thrilled with how this door looks.
We are thrilled with how this door looks. The level of detail that's been captured so clearly in the image on this large door is incredible. Mark Worman Owner and Presenter - Graveyard Carz