Insulated Roll Up Garage Doors
Check out our latest overhead doors, insulated doors, security doors and fire doors
When looking for an overhead door that provides protection against the elements, Cornell's insulated roll up garage doors provide many energy efficient solutions.
Insulated roll up garage doors provide protection from the elements with foamed in insulation steel door slats that interlock together to form a solid garage door curtain that rolls up above an interior or exterior opening. This type of door provides increased security, energy efficiency and durability over standard garage doors.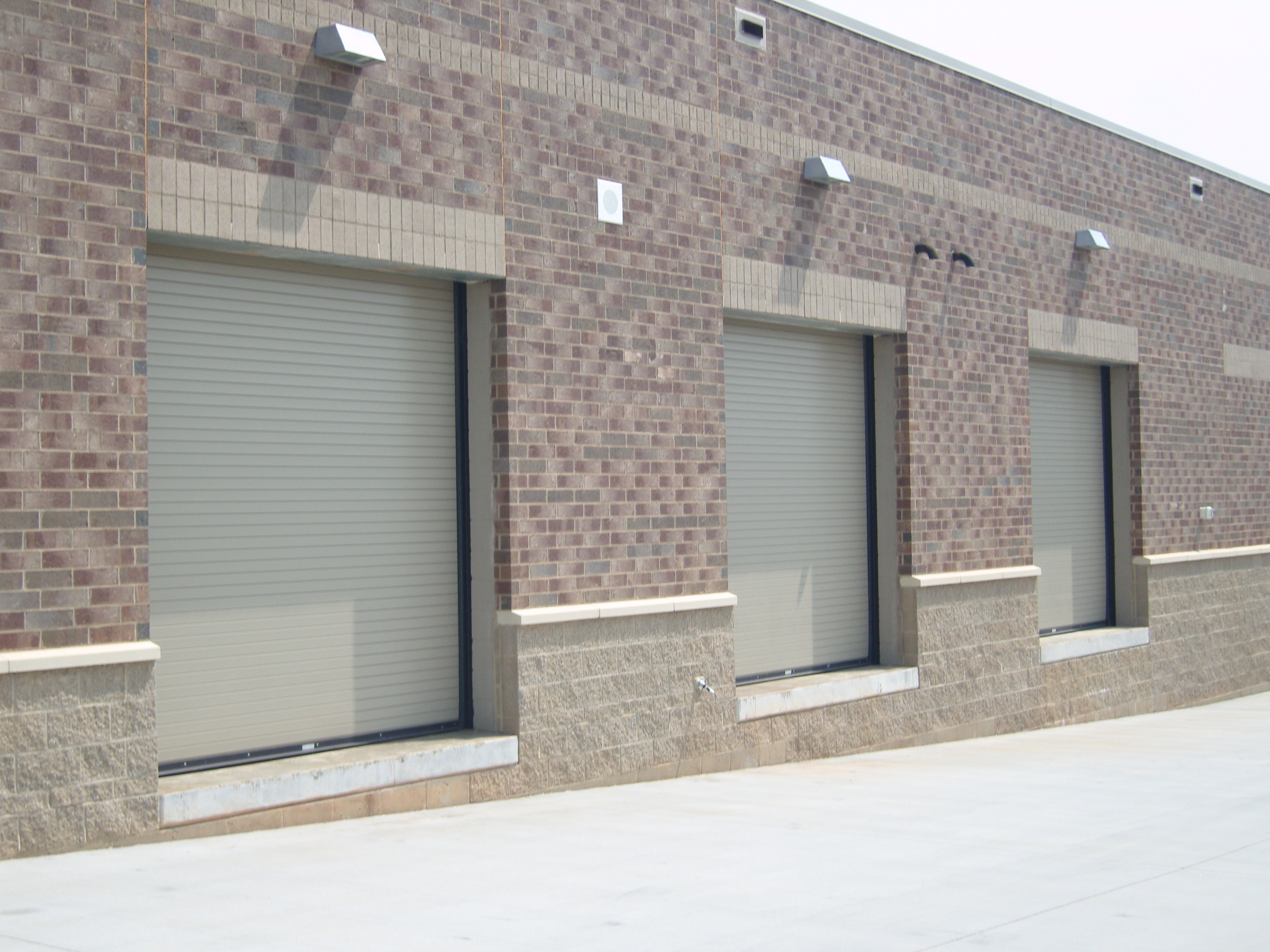 Every insulated overhead door is custom built to your exact specifications. The overhead coiling door design provides and exterior steel door that will roll upward and coil into a tight fir above the door. This technology frees up space and provides additional room, for light flow and a much more aesthetically pleasing look. Just like our standard overhead rolling doors, our insulated garage doors are manufactured with the same quality materials and craftsmanship. Our advanced technology allows us to produce insulated roll up garage doors that is not only more energy efficient but still provides a long life span with low maintenance lowering the overall cost of ownership. Just like any security door Cornell manufactures, our insulated garage doors and custom manufactured and can be crafted to meet any type of garage door need or specification.
Our energy efficient insulated rolling doors combine the durability of a rolling steel overhead door with the environmental protection of a high tech insulated center. All insulated roll up garage doors provide superior protection against the elements. Exterior insulated doors and sealed with our patent pending perimeter seal that further protects against the elements and decreases air flow leakage from the outside. The double-layered steel door layers and insulated interior makes this one of our most secure door without sacrificing looks or garage door functions. All insulated coiling doors provide all the quality rolling door features that have made Cornell the world roll up door leader.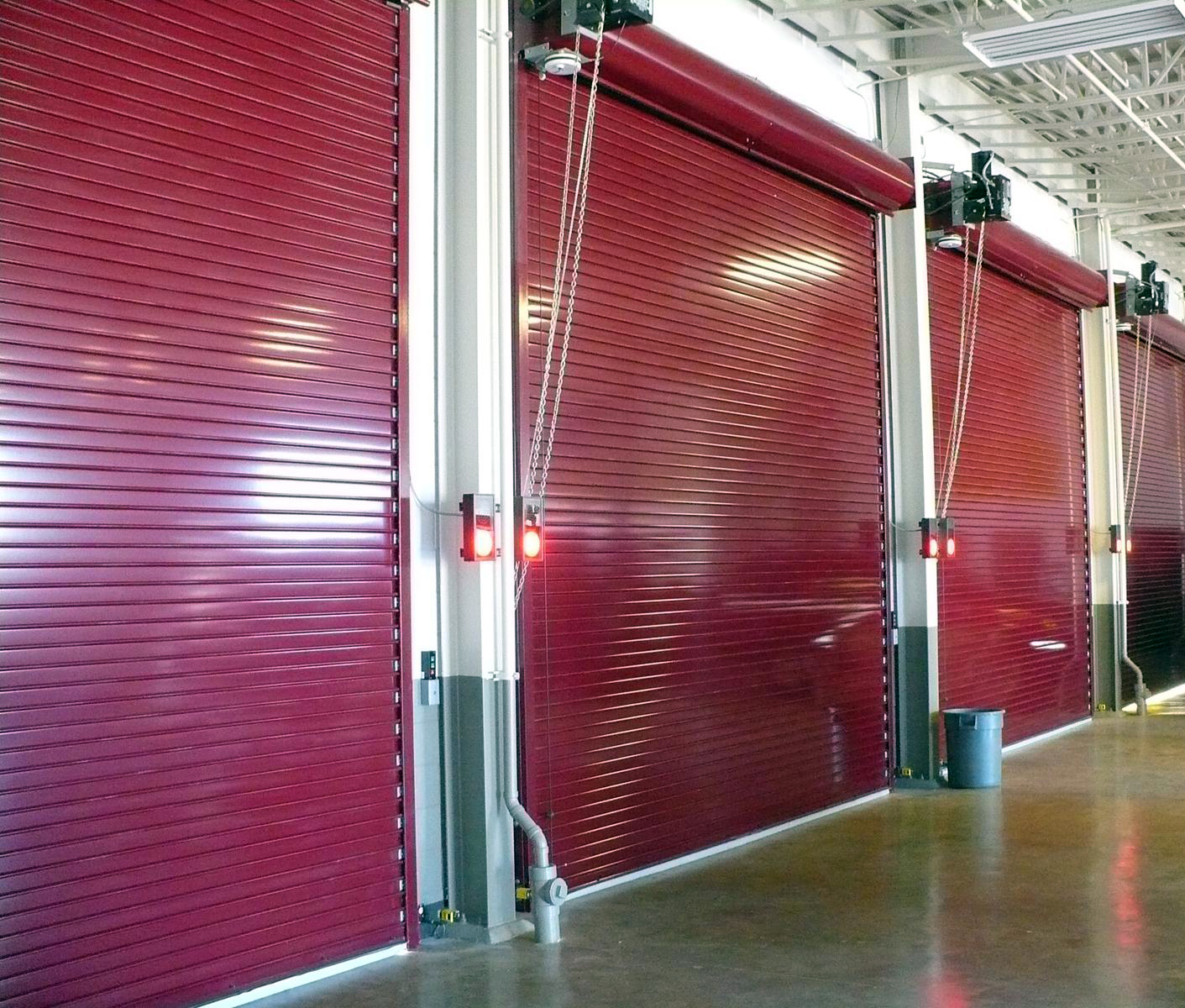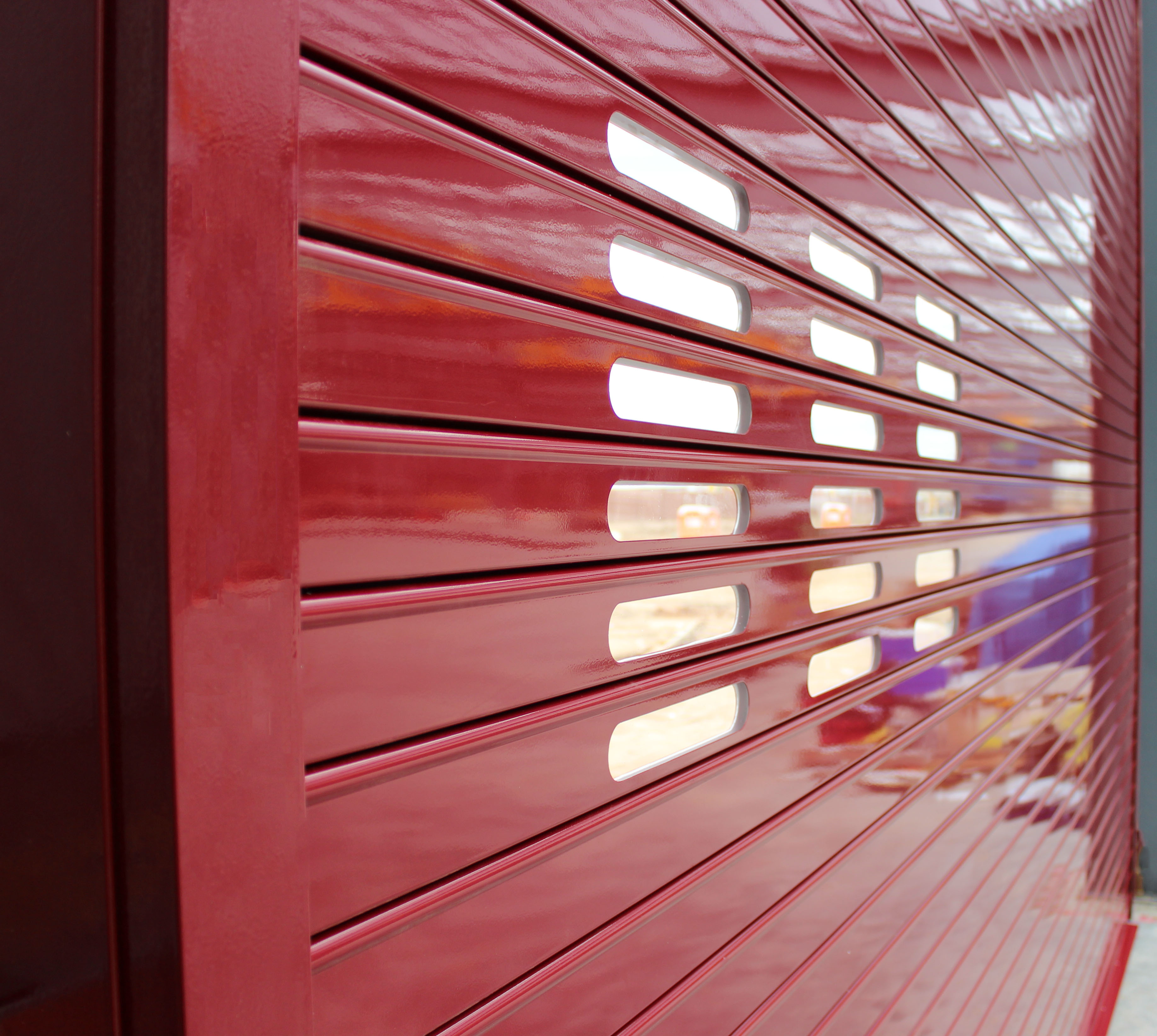 All our insulated roll up garage doors are fitted with our patent pending perimeter seal system. Not only does this provide more energy efficiency than insulated only doors, but it provides an extra increased sound reduction. Our Thermiser Max line of insulated doors is the most energy efficient rolling door available. Our top insulated garage door is certified IECC, ASHRAE, LEED and more. This overhead door provides a 94% decrease in outside air infiltration versus standard roll up doors. Our Thermiser Max rolling insulated door can help wise building owners achieve up to 38 points in five LEED certification credit categories. All this energy efficient technology does not diminish the high quality benefits of our quality rolling doors that architects and business owners worldwide have come to depend upon.
You don't have to sacrifice looks or durability when using our insulated roll up garage doors. Our exclusive overhead galvanized based coat treatment ensured that our insulated doors will last a long time and resist the environments. This process encompasses a two-step baked on application to our garage doors. There are four stock colors available for this rolling door treatment. To enhance any insulated garage door further, all overhead coiling doors can be powder coated with any of our 180 stock colors. We can also custom mix powder coat colors to give any roll up door that unique finish and look. For the ultimate customization and branding, consider adding graphics to any security door with a logo, image or even photo.
VIEW INSULATED ROLL UP GARAGE DOOR OPTIONS