Skold Door & Floor Co Inc
Authorized Dealer - Master

Address:
5730 NE 17 ST
Des Moines, IA 50313 (map)
Hours:
Monday-Friday, 7:30 a.m.-4:30 p.m.
Saturday-Sunday, Closed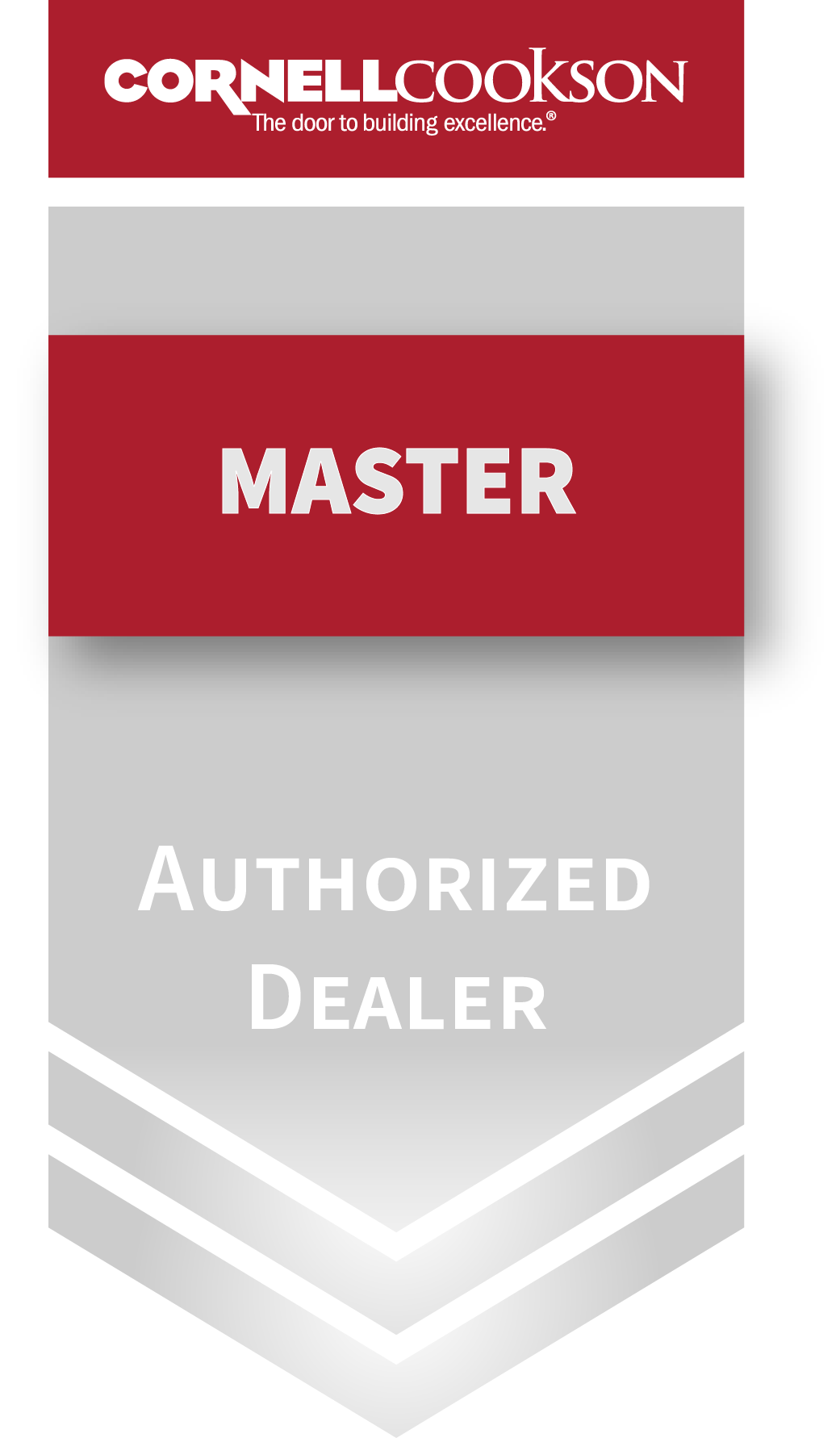 Areas Served:
Iowa, Sioux Falls, Rapid City, Minnesota, and the Midwest including Nebraska, North Dakota, Western Illinois, Western Wisconsin, Montana, and Wyoming.
Products and Services:
Offering a Comprehensive Selection of Commercial Doors in Iowa

Skold Door & Floor Co Inc is proud to offer a comprehensive range of state-of-the-art rolling doors from our trusted partner, industry-leading manufacturer Cornell. With our commitment to delivering high-quality products, we bring you the latest advancements in rolling door technology.

Whether you need enhanced security, reliable insulation, or efficient access control, our selection of Cornell rolling doors is designed to meet the diverse needs of businesses and facilities across various industries. Cornell rolling doors are crafted to provide top-tier performance, durability, and aesthetics while delivering cost-effective solutions.

Trust Skold Door & Floor Co Inc. to provide businesses in Iowa, Sioux Falls, Rapid City and Minnesota with the perfect Cornell rolling door to meet your specific requirements, ensuring that your property remains secure, energy-efficient, and fully functional.

Explore our range of rolling doors today to discover the ideal solution for your project:


Coiling Fire Doors: Essential safety components, designed to prevent the spread of fire and smoke to protect your property.
Coiling Doors and Grilles: Offer flexible access control and security, making them suitable for various commercial and industrial settings.
Overhead Sectional Doors: Provide robust and versatile solutions for large openings, balancing durability and functionality in demanding environments.
Hangar Doors/Industrial Doors: Doors specifically engineered for aviation and industrial facilities, ensuring secure access and efficient operation.
Sound Control Doors: Are equipped with innovative insulation technology that maintains noise levels and privacy.
Folding Doors and Grilles: Offer a space-efficient solution, maximizing entryways while ensuring security.
High Speed Rollup Doors: Designed for quick access without compromising security, making them suitable for high-traffic areas.
About Skold Door & Floor Co Inc:
Commercial Door Solutions for South Dakota and the Midwest
Founded in 1992 by Steve Skold, Skold Companies work with architects, general contractors, building and business owners to find the best commercial door for their business. The company serves as a trusted liaison between commercial and industrial customers and trusted industry manufacturers like Cornell.
Skold offers expert garage door services including installation and 24-hour maintenance service.
Cornell Commercial Garage Doors at Skold Companies
Discover a full range of specialty Cornell commercial doors in South Dakota and the Midwest. Cornell doors and grilles are engineered for strength and durability, maintaining maximum performance for thousands of cycles. Experience the benefits of minimal maintenance and the power of intuitive technology.

Prioritize efficiency with high-performance doors and grilles are expertly built for precision and speed. Cornell's Extreme® Microcoil® Grille and the Extreme 1024 roll-up doors outperform standard options, streamlining your day-to-day.
Slice energy costs with 94% less air infiltration with one of the leading energy-efficient doors on the market. The innovative technology found in Thermiser Max® and Thermiser doors help you control the climate in your building and dampen noise.
Prepare for fire emergencies with award-winning solutions that stop the spread of smoke and fire. Fire and smoke-rated doors and counter shutters offer industry-leading protection. SmokeShield Fabric Smoke and Fire doors have patented GuideLock™ technology to seal the curtain within the guides- mitigating the need for expensive smoke extraction systems.
Choose Skold Companies for Cornell Doors
A trusted Master Authorized Dealer for Cornell commercial and industrial garage doors, Skold Companies works with you to discover the best products, expert installation and reliable 24-hour garage door maintenance service.
Milestones
1992- Steve Skold purchased a gypsum underlayment and tectum roof deck business from Gregor Gentleman.
1994- Skold Door Company prioritizes the installation of specialty doors and partitions.
1996- Skold Commercial Contracting is formed and begins offering structural grouting.
2002- Opens Skold Specialty Contracting office in Sioux Falls, South Dakota.
2013- Steve Skold expands the company into Minnesota.
2018- Skold Specialty Contracting acquires Rapid Acoustical Floors in Rapid City, South Dakota.
2022- Shamus Stephens an James Pitts take over ownership of Skold Construction Services, Skold Door Company, Skold Commercial Contracting and Skold Specialty Contracting – establishing the parent company, Skold Companies.