ABC Doors Houston
Authorized Dealer - Master
Address:
5100 S WILLOW DRIVE
Houston, TX 77035 (map)
Hours:
Monday through Thursday: 7:30 a.m. - 4:00 p.m. and Friday: 7:30 a.m. - 3:00 p.m.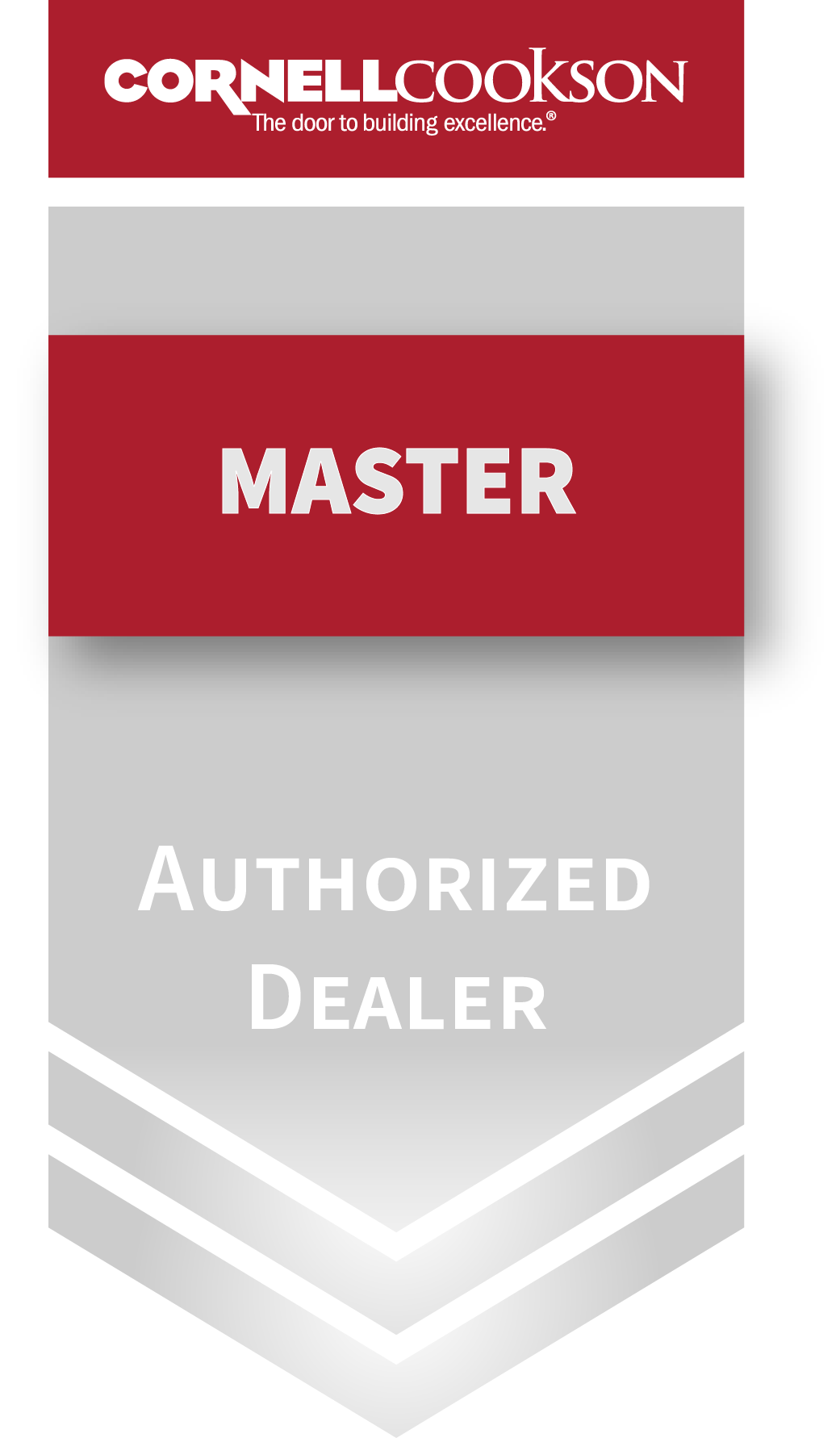 Areas Served:
ABC Doors serves the Houston and Austin metropolitan areas for their commercial overhead garage door needs. We can install your custom doors and openers, and we are also on call for repair and ongoing maintenance services.
Products and Services:
ABC Door Company — Commercial Garage Doors in Houston, TX
ABC Door Company provides the Houston and Austin metro areas with a range of commercial overhead doors, such as:
Rolling steel overhead doors: Choose from our custom-made, high-quality, and durable insulated or non-insulated rolling steel overhead doors for industrial, distribution, or utility applications.
Aluminum and glass doors: If you want see-through doors to match your facility's clean style, we have the perfect options for you.
High performance rolling doors: Our Extreme® high performance rolling doors from Cornell are three times faster than the average coiling overhead door, making them optimal for security and productivity in high-traffic applications.
Counter shutters: Slip-in counter shutter units are easy to install and offer the perfect solution for cafeterias, hospitality services, and other public-facing spaces.
Security gates: Protect your storefront with our security gate options, which come with solid aluminum security shutters to reduce break-ins.
Operators: Seamlessly open and close your commercial door systems with our LiftMaster® Custom Solutions.
Our Cornell commercial garage doors include the following product lines:
Thermiser Max®: Thermiser Max® insulated roll-up doors are energy-efficient and excellent for areas that require strict temperature control.
EntryDefender®: For government and other sensitive structures, Cornell's EntryDefender® door can resist attacks up to 60 minutes. It is the only security door in the U.S. to meet the U.S. Department of State Standard SD-STD-01.01 for forced entry.
ScreenGard™: ScreenGard™ perforated slat doors promote both security and visibility, making them great for storefronts that require extra airflow.
About ABC Doors Houston:
Located in Houston, Texas, ABC Door Company has provided services for overhead garage door installation and repair needs in the surrounding metropolitan areas for more than 45 years.
If you are experiencing issues with your overhead door and you aren't sure what the problem is, our team of reliable technicians can troubleshoot for you. We can repair commercial overhead doors, no matter the complication. We can also install a new, custom garage door to meet your specifications, or we can upgrade your existing door and operator. We provide state-of-the-art LiftMaster® operators.
Our commercial overhead doors boast the security, energy savings, and durability an overhead door needs to protect your employees, business, and assets. Our doors are quiet, compact, and long-lasting — perfect for your needs.
Contact ABC Door Company for Your Houston Commercial Garage Doors
At ABC Door Company, we're committed to our reputation for exceptional customer service and providing high-quality solutions at a competitive price. Contact us today to request an estimate for your overhead door installation or repair services.
What's Unique About Our Products/Services?