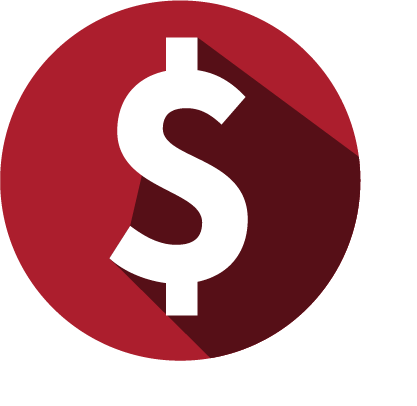 FEMA Funding for Storm Shelter
A storm shelter is a structure that protects occupants from the hazards of severe weather and natural disasters, particularly the consequences of high winds from tornadoes and hurricanes. Storm shelters are essential in residences, commercial facilities, and schools within climates susceptible to destructive weather. They are especially vital in schools, as parents should feel confident their children are safe when extreme weather strikes.
Looking to Build a Storm Shelter? Funding Is Available!
If your school is planning to build a storm shelter, know that financial help is available. FEMA issues grants to help schools offset the cost of constructing safe rooms. For more information, head over to the FEMA fact sheet on the hazard mitigation grant program link.
Remember, federal funding is only available for safe rooms that meet both ICC-500 requirements and FEMA P-361 guidelines. The main differences have to do with coastal flooding and first aid kits, but it is important to ensure that any component of the storm shelter meets both the ICC-500 requirements as well as the FEMA P-361 guidelines.
Where Is a Storm Shelter Required?
States that have adopted the 2015 or newer edition of the International Building Code must construct safe rooms in buildings within the 250 MPH zone defined by ICC 500. These safe rooms must incorporate the design specifications from the ICC 500 standards. The specific building types are:
911 call stations
Emergency operations centers
Fire, rescue, and ambulance stations
Police stations
K-12 school buildings with a capacity of 50 or more occupants, with certain exceptions
Storm Shelter Door Requirements
According to ICC 500, a tornado storm shelter door must have the ability to withstand a 100 MPH impact with a 15-pound 2x4. The tornado-specific door must also be able to resist wind speeds up to 250 MPH.
In a storm shelter specific for hurricanes, the door must stand up to the impact of a 9-pound 2x4 at 110 MPH. A hurricane door also needs to withstand wind speeds up to 200 MPH.
The minimum safe room occupancies are two hours for a tornado and 24 hours for a hurricane. A third-party testing agency must certify that the doors meet these requirements.
The StormDefender® Door by Cornell
Cornell's StormDefender Door meets the requirements of ICC-500 and FEMA P-361. This door provides extra design freedom by recessing into the ceiling of most typical storm shelter structures. It can connect to almost any alarm system to activate automatically when a storm knocks out power.
Some additional benefits of the StormDefender™ Door include:
The ability to withstand 250 MPH winds and take the force of a 100 MPH impact
Heavy-duty slats held in place by our patent-pending curtain design
Wind locks prevent the curtain from pulling out during high winds or pressure
Sound-deadening end locks to reduce noise when operating
Fire-rated and non-fire-rated models
The AlarmGard Operator enables the door to connect to a notification system. The AlarmGard Plus upgrade includes a hand chain and a battery for back up power.
Other Storm Shelter Recommendations and Guidelines
FEMA suggests that the shelter space serves as a functional area for the school during regular operation. In addition to being more cost-effective, a regularly-used safe room is less likely to become a storage area cluttered with old desks, books, and other materials. Additionally, if a school uses the space consistently, it is more likely to receive regular maintenance to help ensure longevity.
FEMA also recommends the implementation of a shelter management team with a clear definition of the members' roles. A successful shelter needs an effective operations plan covering the necessary steps before, during, and after a potential natural disaster.
Contact Cornell for Your Storm Shelter Needs Today
To learn more about how the StormDefender Door can benefit your storm shelter, call us at (800) 233-8366 or contact us online today. Our knowledgeable and experienced architectural design team can also help you customize a solution specific to your requirements.