Find a Dealer
We have an international network of authorized dealers to support your closure needs. Use the map below to find a dealer within 50 miles of your search location. If you have any questions feel free to Contact Us.
IMPORTANT: Please note proximity search for locating a dealer near you will only work for those in the United States.

If you need a dealer outside of the U.S., please scroll down or click here to view representation for use in all other countries.
Legend:

Platinum Level - Master Authorized Dealer

Gold Level - Advanced Authorized Dealer
Authorized Dealer for Front of Elevator Protection Products
Enter desired zip code:
Distance:
View All Dealers
United States
---
California
Casco Equipment Corporation
4141 Flat Rock Drive
Riverside, CA 92505
Phone: (951) 463-5438
Frontier Pacific
2950 Alvarado Blvd. Suite A
San Leandro, CA 94577
Phone: (510) 880-3549
South Coast Industrial Door
1275 Graphite Drive
Corona, CA 92881
Phone: (951) 463-5216
Spilker Pacific LLC (California)
946 N Market Blvd
Sacramento, CA 95834
Phone: (916) 866-7992
Superior Door Systems, Inc.
8059 WING AVENUE
El Cajon, CA 92021
Phone: (619) 486-8865
The Smith Company Inc
3432 Swetzer Road Ste K
Loomis, CA 95650
Phone: (916) 633-7578
Allied Dock Products
3444 W Ashcroft
Fresno, CA 93722
Phone: (559) 702-8867

Capitol Builders Hardware, Inc.
2451 26th Avenue, Suite 5
Sacramento, CA 95822
Phone: (916) 545-8491
Mckinley Equipment Corp., Inc.
17611 ARMSTRONG AVENUE
Irvine, CA 92614
Phone: (949) 541-8732
Southern California Overhead Door Co Inc
1806 Flower Avenue
Duarte, CA 91010
Phone: (626) 469-5304

Casco Dock & Door
3701 Seaport Blvd
West Sacramento, CA 95961
Phone: (916) 371-9207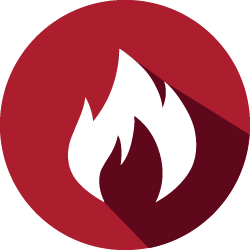 L.A. Door
1140 S Cypress St #A Suite A
La Habra, CA 90631
Phone: (715) 227-2142
Southwest Specialties
11653 Riverside Dr., Suite 153
Lakeside, CA 92040
Phone: (619) 486-3043
Learn More About Us Through Our Videos
Click here to see our closure products in action.
Video Gallery
Our Material & Finishes
From stainless to galvanized steel, or daffodil yellow to ruby red – our materials and finishes options are sure to compliment your design.
Find The Right Material or Finish For You